Virtual Drug Bag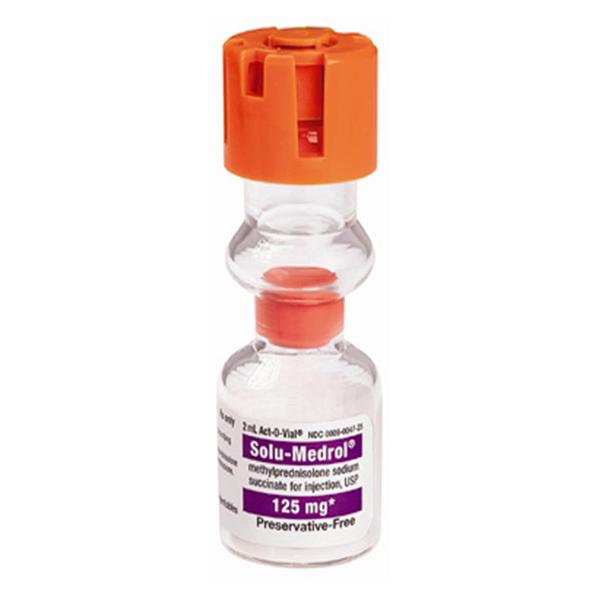 PACKAGED: 125 mg in 2 ml.
LOCATION: Main Compartment
INDICATIONS:
Severe allergic reactions
Anaphylaxis
Asthma
COPD
Emphysema
ADULT:
Solu-Medrol 125 mg IV.
PEDI:
Solu-Medrol 2 mg/kg IV, max dose 125 mg.
THERAPEUTIC ACTION:
Potent anti-inflammatory steroid
Accelerates detoxification of cyanide
CONTRAINDICATIONS:
None
PRECAUTIONS AND SIDE EFFECTS:
Cardiac arrhythmias, syncope
REQUIRES MCP:
ADULT:
No
PEDI:
Yes for repeat
Solu-Medrol is not the sole reason to start an IV, it should not delay any other treatment, and airway should be a priority.