Virtual Drug Bag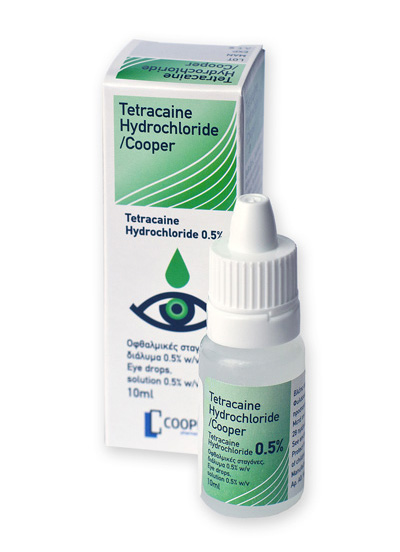 PACKAGED: 0.5%/ml eye drop bottle
LOCATION: Main Compartment
INDICATION:
Prior to eye irrigation in cases of chemical injury to the eye and in other situations with significant eye pain without possibility of penetrating trauma to eye.
ADULT:
2 drops in each affected eye
PEDI:
2 drops in each affected eye
THERAPEUTIC ACTION:
Provides rapid, brief, superficial anesthesia by inhibiting conduction of nerve impulses from sensory nerves
CONTRAINDICATIONS:
Hypersensitivity to Tetracaine
Open injury to eye.
PRECAUTIONS AND SIDE EFFECTS:
May cause burning or stinging sensation or irritation
Can cause epithelial damage and systemic toxicity
Incompatible with mercury or silver salts often found in ophthalmic products.
REQUIRES MCP:
ADULT: No
PEDI: No